Digicon turnstiles improve productivity in C. Vale from Palotina.
C. Vale, one of the largest agribusiness cooperatives in the country, installed six stainless steel TXDuo (Full Height Turnstiles) in its poultry complex in Palotina, Paraná. With a slaughtering capacity of 600 thousand chickens / day, the automated process allows for environmental control and was provided by the company Prismatek in partnership with Digicon. The turnstiles were installed to control access to the manufacturing plant and assist in the control of restricted areas and in the company's security management. The unit's 4,000 employees faced long lines in accessing the complex's facilities, creating discomfort and loss of productivity.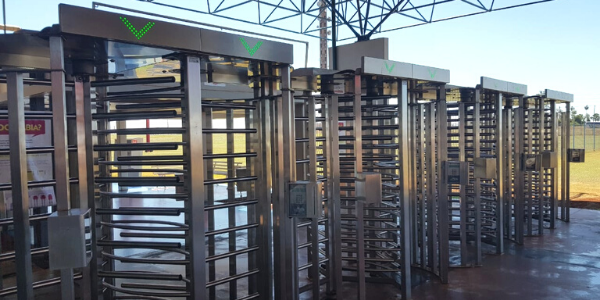 Prismatek designed a solution using TXDuo full height turnstiles from Digicon, managed by Senior Sistemas' access and security software. As they are double and robust, they save space and serve the access area with great security. Access controllers are integrated into the system, which allows for accurate management of input, output and overtime information for all employees. C. Vale employees have benefited from more security, agility and easy access to the company, in addition to a greater use of time. The company, on the other hand, gained with increased productivity due to a greater flow of people, reduced costs with surveillance, greater collection and control of information to access the company and aesthetic improvement of the its reception area.