Digicon's contactless access control solutions protect people in hospitals from COVID-19
Understand how technology makes the difference in managing the risk of contamination in hospitals.
In the midst of the Covid-19 crisis in Brazil and in the world, some technologies have gained prominence in the prevention of coronavirus in day-to-day business. This is the case of Digicon's free-flow access controls, which present access control solutions that do not require contact in user validation. In high flow and contamination risk environments, such as hospitals, Digicon technology makes all the difference.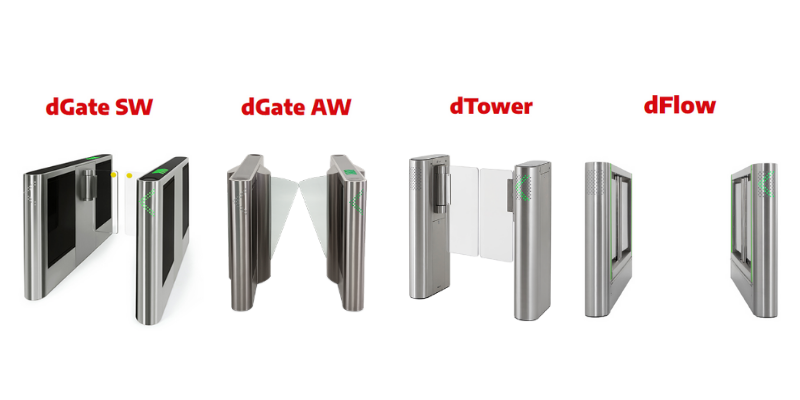 CONTACTLESS ACCESS CONTROL
dTower, dGate and dFlow gates are contactless and also compatible with touchless validation technologies. Digicon offers gates equipped with RFID validation (proximity card), QR Code (through the cell phone screen), MWC (MorphoWave) and face recognition.
Among the several access control solutions for hospitals, the highlight goes to dFlow integrated with MorphoWave (Idemia) technology. With contactless biometric reader, the gate allows authorized personnel to pass quickly and safely, identifying users through 3D fingerprint reading.
Digicon's access control solution is integrated and safe, in addition to that, provides technology that allows the reading of the user's body temperature. Thus, along with face recognition, it is possible to test whether the individual is healthy enough to enter the site.
SECURITY THAT GOES BEYOND
This solution makes the difference in the flow control of environments with high risk of contamination, either by coronavirus or other bacteria and microorganisms that may circulate in the hospital. Moreover, the gate grants agile access and greater flow of professionals, who can not waste time in the midst of hospital emergencies.
Digicon is always committed to bringing more security to its partners' daily lives. Now, more than ever, this commitment is a priority.